Special exhibitions and other events at Posterstein Castle: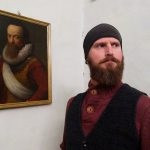 Family exhibition: From the everyday life of a lord of the castle
04.10.2020 - 31.12.2021
This family exhibition puts its focus on the everyday life in a medieval castle. Visitors discover the castle and its history interactively.
Medieval spectacle with knight tournaments
07.08.2021 - 08.08.2021
A highlight that attracts thousands of visitors to Posterstein is the medieval spectacle with traders, jugglers and knight tournaments every year at Pentecost. Around the castle, artisans, knights and traveling people set up their tents for three days and entertain the curious with their performances.